Tennis Camp
Play your best. Enjoy tennis forever!
At Windridge, we believe instilling a love of the game is key to success. We prioritize fun, and success for each camper in our tennis program. We focus on long term development, emphasizing fundamental improvements to allow our players to reach simple, achievable goals. We are looking to develop their game and instill confidence in campers that will allow them to be successful on and off the tennis court, no matter the result. We believe each individual has their own set of strengths and weaknesses, and we help them identify, respond to, and correct their mistakes while building on what they do well. We work with our campers to better understand their own game and how to be a student of the game.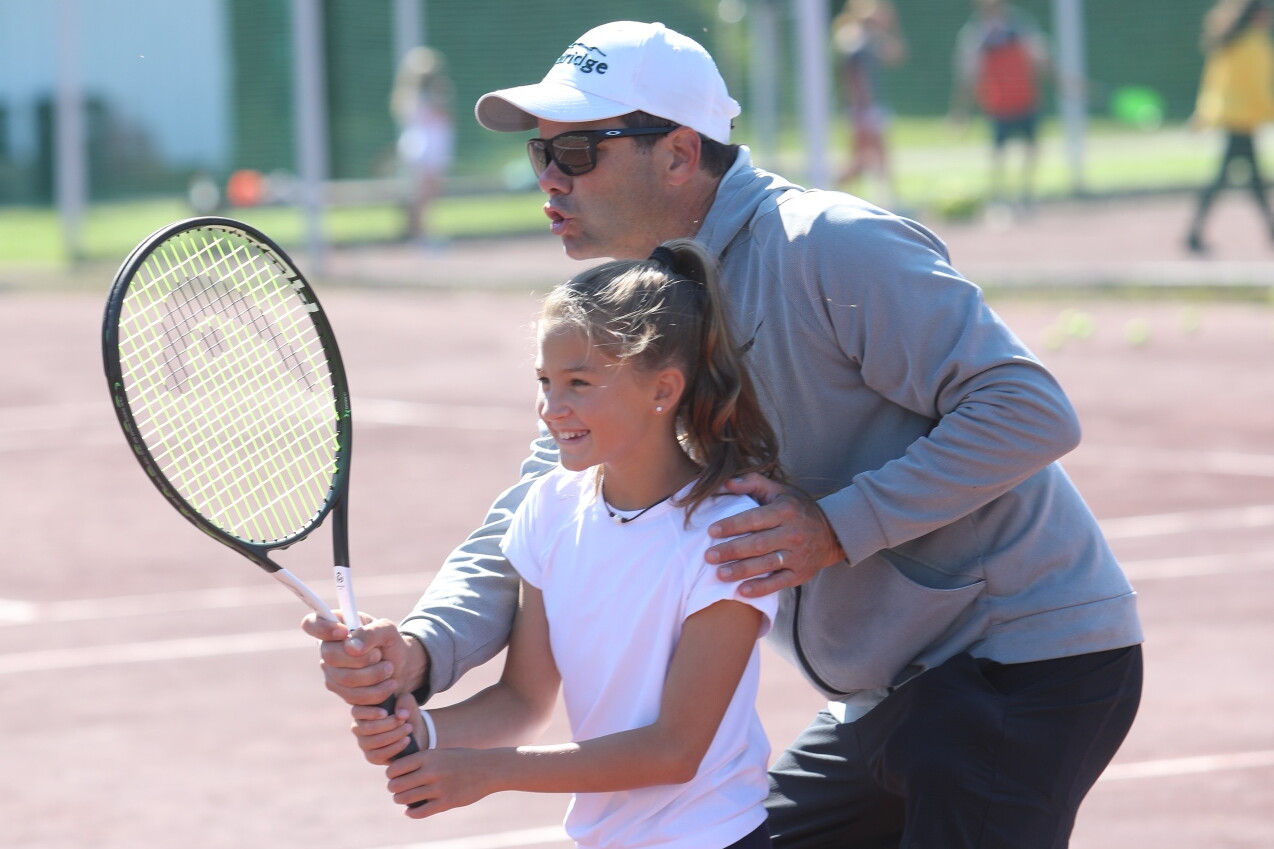 Drills
Our tennis major is geared to every level and ability. The basis of the tennis program is a focus on fundamentals, emphasizing the correct grips, early preparation, proper footwork, and efficient body mechanics. Other focal points are conditioning, singles and doubles strategy, drills and match play.
Windridge has 22 tennis courts - 13 red clay, 8 HarTru, and 1 indoor hard court. Our ratio of one instructor to four campers provides the opportunity for individualized attention and allows each camper maximum playing time.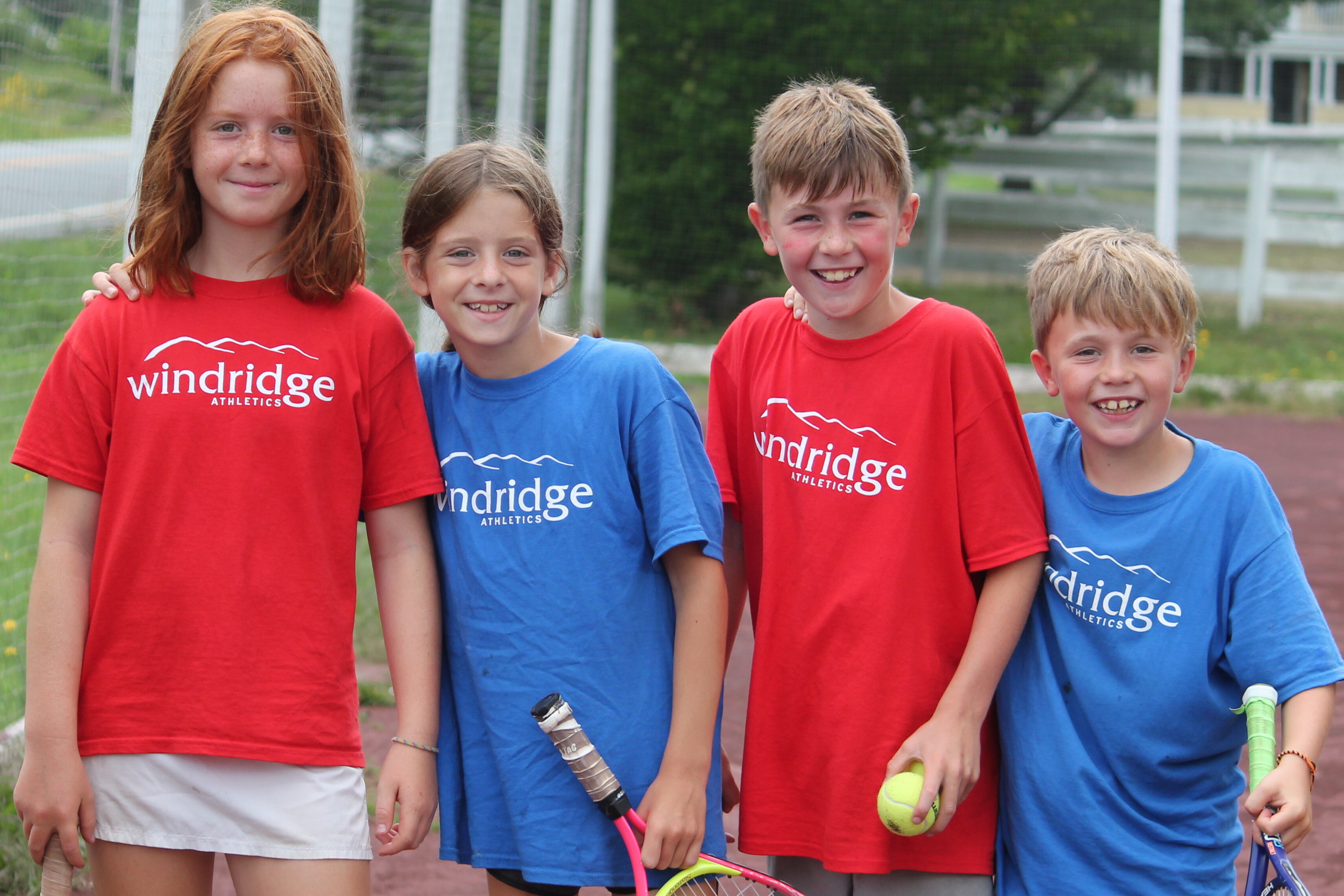 Games
In order to promote a lifelong love of the sport, it is critical that our campers have fun and enjoy themselves while on the court and playing tennis. Our staff has a plethora of games that promote fun, while still incorporating and encouraging good fundamentals and techniques.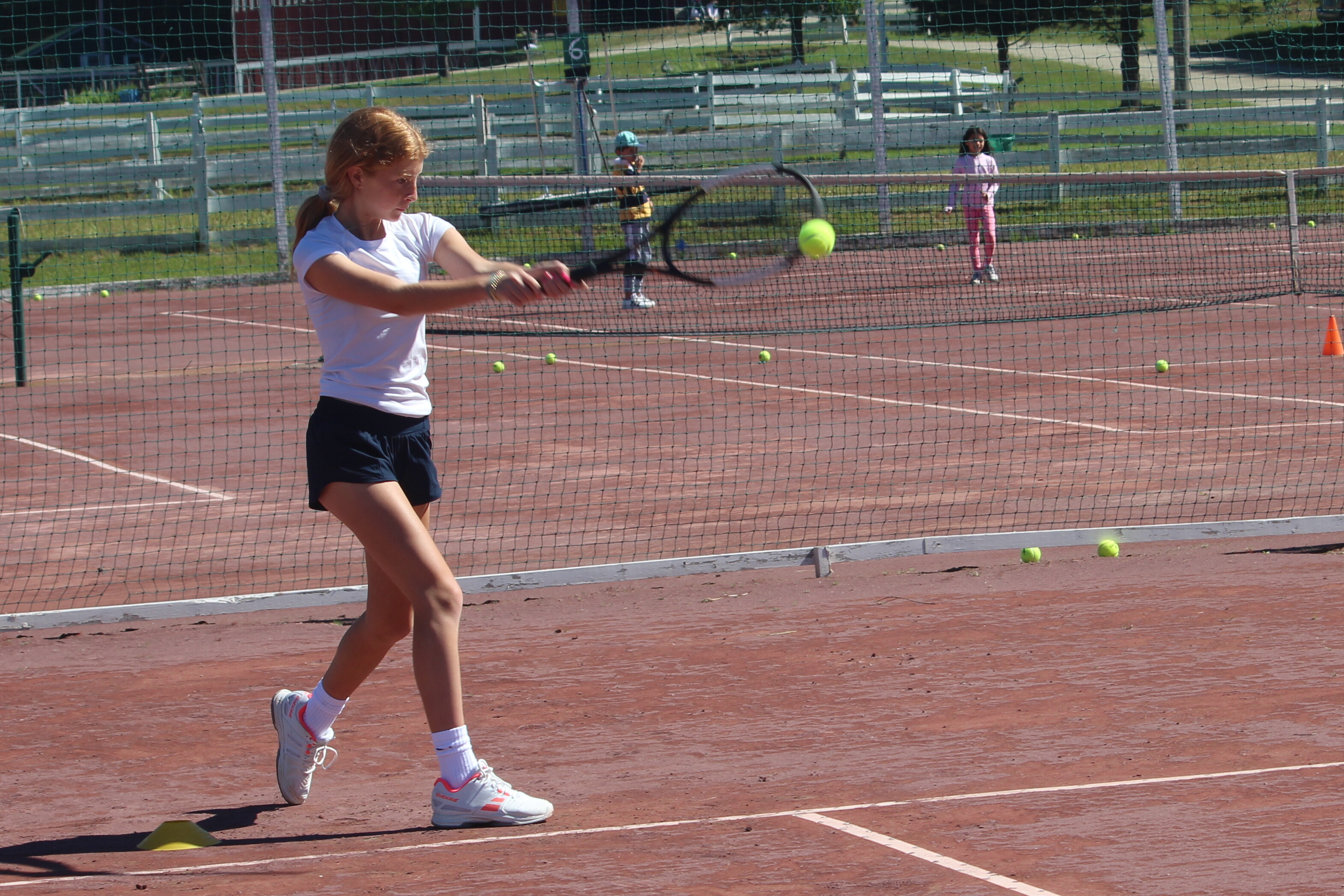 Match Play
Match play gives our campers experience on the court. A challenge ladder is available and tournaments for different ability levels are held at the end of each session. Matches are often scheduled with nearby camps and clubs as well. We incorporate USTA recommended court sizes and ball compressions for relevant ages and abilities in matches and in lessons.