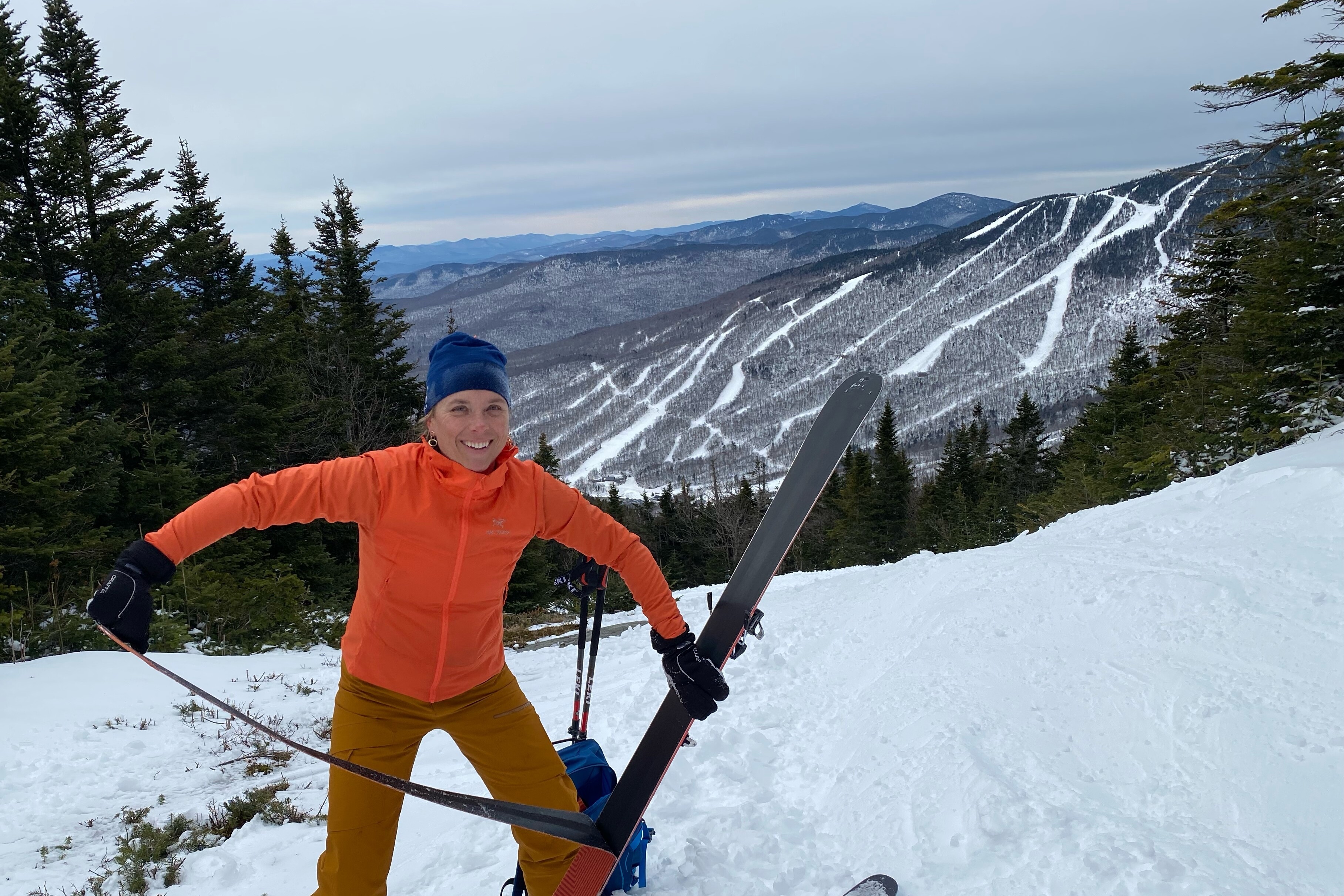 Nifer grew up in New Canaan, Connecticut, and is a graduate of Burke Mountain Academy and Williams College. At Burke, Nifer captained the soccer team her senior year and ski raced at the Eastern Cup and NorAm level. She raced on the Williams Ski Team her freshman year while returning from her second torn ACL, but ultimately decided to retire from racing after that year.
After Williams, Nifer worked in graphic and web design at EatingWell Magazine, the Stowe Reporter, and Grand Slam Tennis Tours before joining Ramsey at the Hay Harbor Club and managing the shop and office. Nifer has served on the board for Stowe Youth Hockey, acting as President and VP, as well as the board for the Stowe Co-op Nursery School. She has also worked as a race coach at the Mount Mansfield Ski Club, working with junior racers and fostering a love of the sport. During the winter months, she still coaches ski racing with the Race Crew for Stowe Mountain Resort.
Nifer and her husband, Ramsey, live in Stowe, Vermont with their three boys, Woody, Lawson, and Beech. She loves skiing (alpine, back country, and cross country), hiking, music, running, mountain biking, reading, and spending long hours on her gravel grinder in the middle of nowhere.